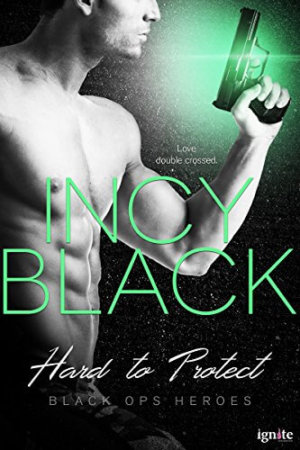 Hard to Protect Incy Black (Hard to Series #3)
This is a compelling, gripping and fun book.
I found myself immersed in the way that Ms Black's two characters were so strong, yet both so damaged having suffered such trauma.  I loved that juxtaposition, especially for her.
Whist clearly Angel is a damaged soul, I loved how she flitted between her personas.  How did Will keep up?  She was the ice queen and dedicated professional, but blink and her inner sex goddess was revealed.  Poor Will's head was spinning.  Yet, no way was he letting Angel know that.
These two didn't give an inch or find common ground, as I read it I was really perplexed as to how they might end up together (clue: its a romance they were clearly going to end up together).  I was almost at the stage where it just seemed impossible, but nope.  Ms Black knew what she was doing!  And the ending – wow!  Not saying another word.
But I guarantee this is one author who delivers.
The title interested me – yes of course Angel was hard to protect with everyone gunning for her brother and the web he'd woven around his vaccine creation.  But it seemed to me that Will was just as hard to protect and boy did he need it!  He really was a lost soul, so sad at his core.  He needed protection from himself.
I have to say with the quality (!) of the sex scenes there's no way that Ms Black isn't having a small laugh about the use of the word protection!
And a word about Will's mother – loved loved loved her!
I haven't read the first of this series so I can totally confirm that this is works really well as a stand alone book.
Thank you netgalley for an ARC in return for an honest review